You'll notice the Custom section of the new trade menu is now active. We'll walk through the functionality and how to make the most of it.
---
Custom Trades
First, a look at the new design, featuring new shortcuts to trade generation modes. Traders can choose Stock, which will take them straight to the Ticket, or Option, where trade type, strike and expiry can be chosen: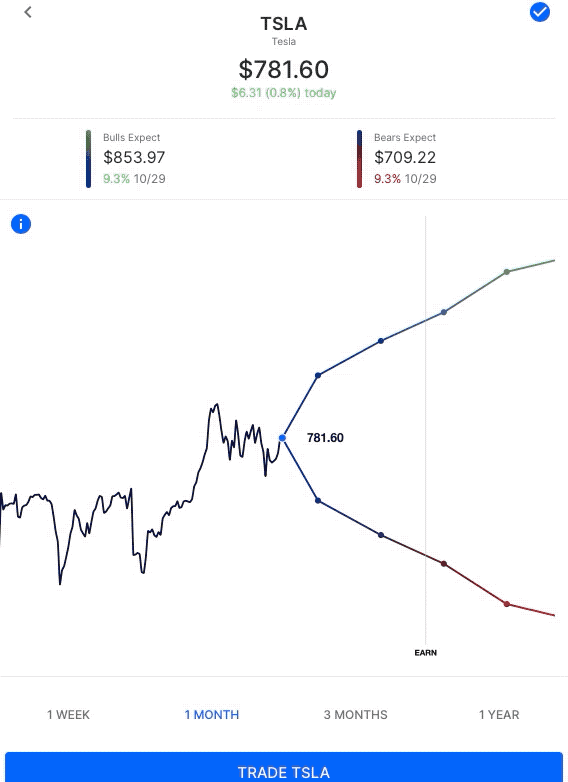 ---
Options
Selecting Option under Custom brings up a menu detailing available trade types. The chosen trade type will pre-fill with the closest expiration and strikes based on the Expected Move. Strikes can be adjusted as well as expiries from there: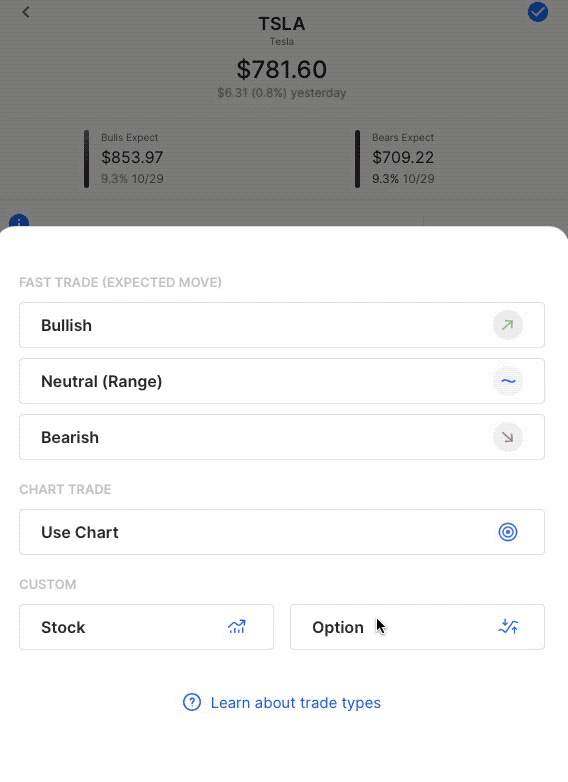 When expiry or strikes are selected the updated metrics at the bottom of the page adjust. Profit, loss and breakevens of the trade can be quickly viewed as well.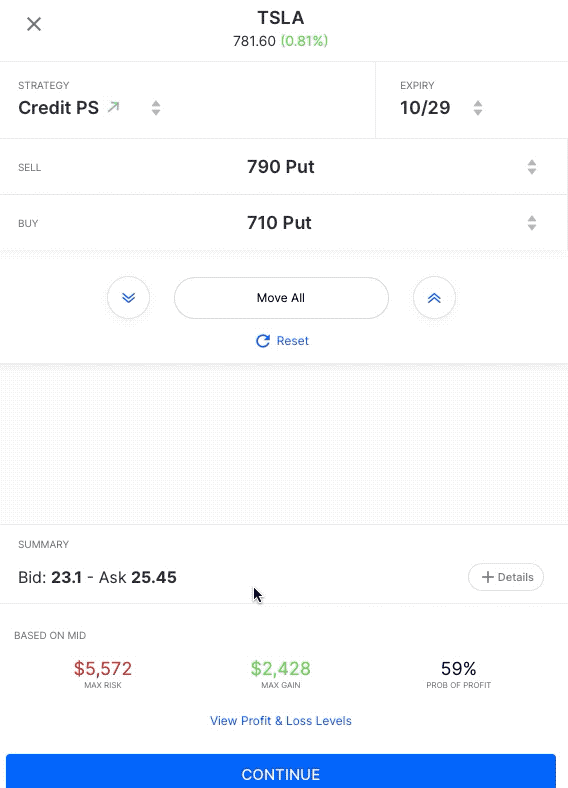 This will allow users to quickly generate a custom trade of their own, seeing the trade's risk, reward, probability of profit, and liquidity of the legs. Upon saving, the user will see their strategy in the context of the Expected Move before proceeding to the Ticket.
---
Go Commission Free on Options AI
Do you like Options AI? Do you like commission-free trading? Use the referral link to share Options AI with others and get free commissions when they open and fund accounts. Find your unique referral code at the bottom of the main menu (Go Commission Free).