---
Chart Trade
You asked for even smarter tools for income-generating strategies like Credit Spreads and Iron Condors. So, we built that and a whole lot more. Now you can add support and resistance levels, a trading range or a price target to get to custom credit and debit spreads fast.
---
How It Works
Alongside Fast Trade in our new Trade Menu, you'll find Chart Trade. This opens the door to four new trading modes – each a visual path to finding the trade that's right for you.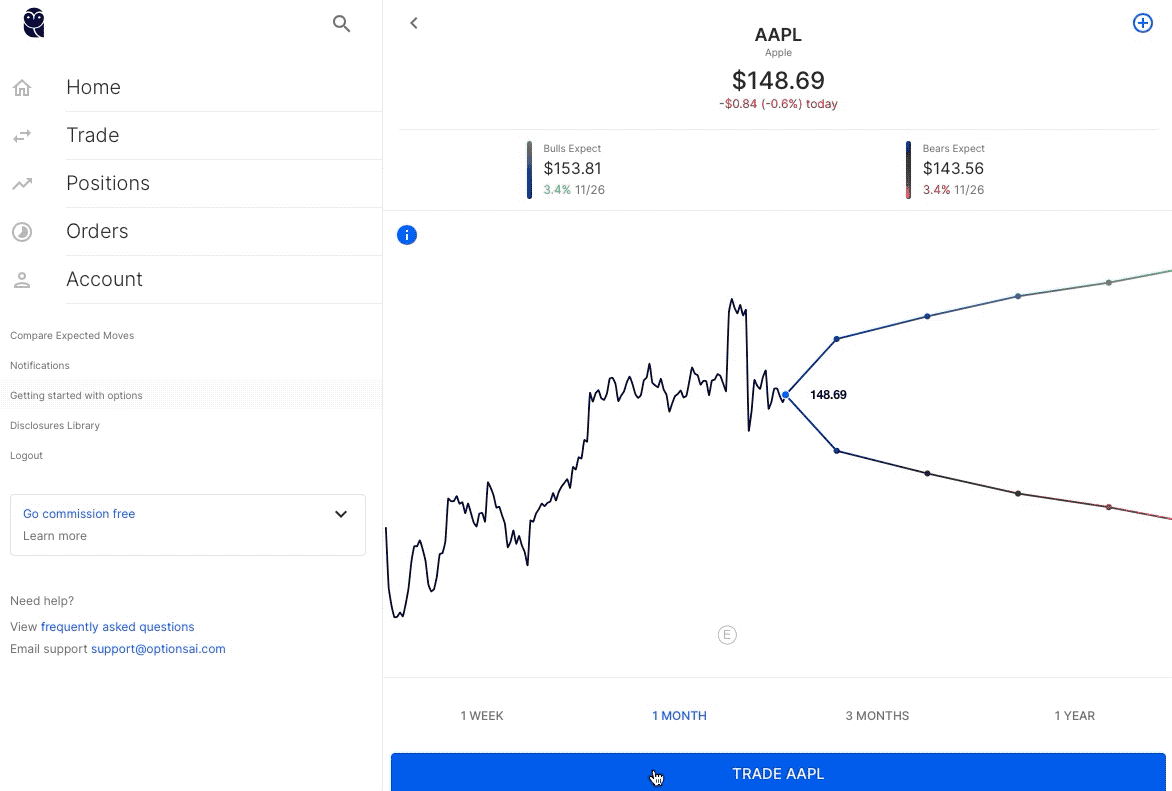 ---
Trade Modes
Support / Resistance
Believe that a stock will stay above a previous low and want to collect option premium if you're right? Simply set your support level and expiration date to visualize your profit zone before generating a custom Credit Put Spread.
Think a stock won't break a previous high? Set a resistance level and generate a Credit Call Spread in the same way. Just 3 clicks to custom spreads that can always be adjusted later.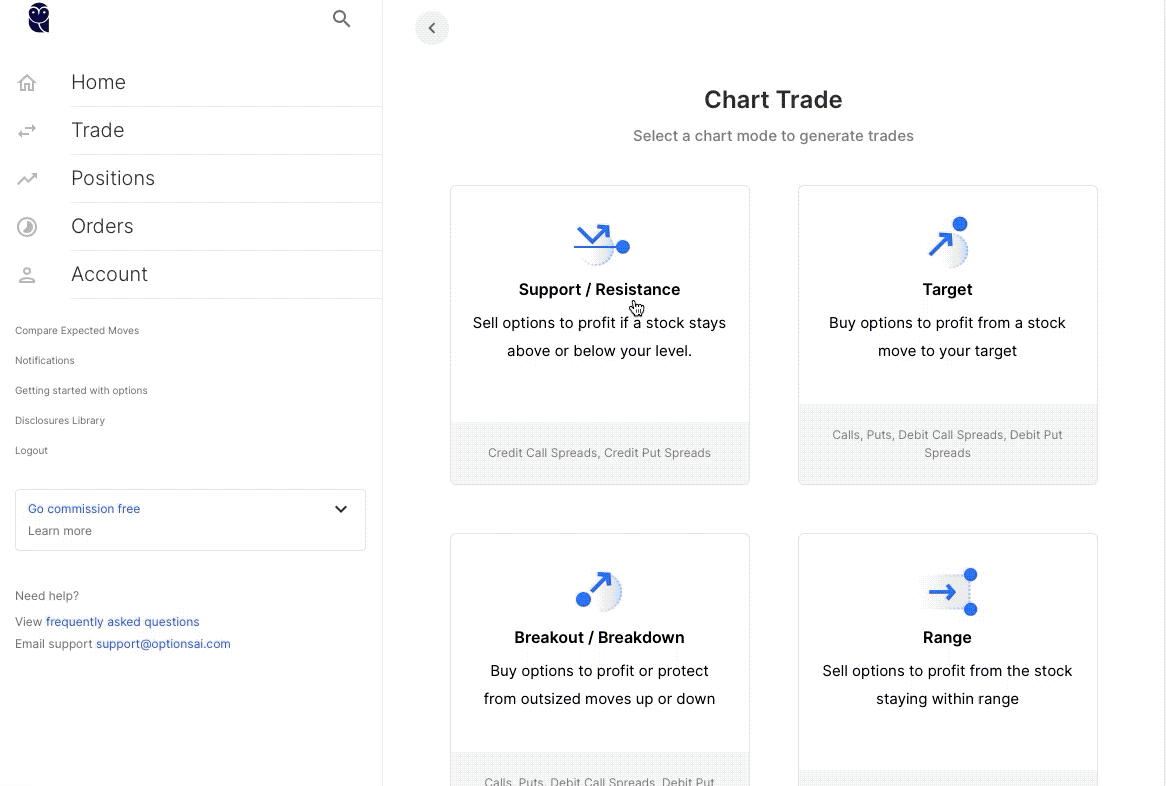 ---
Range Trade
Want to capture prior highs and lows to profit if a stock stays within your range? Automatically combining support and resistance levels, Range mode is our biggest innovation for getting to income-generating Iron Condors without the hassle of navigating the options chain.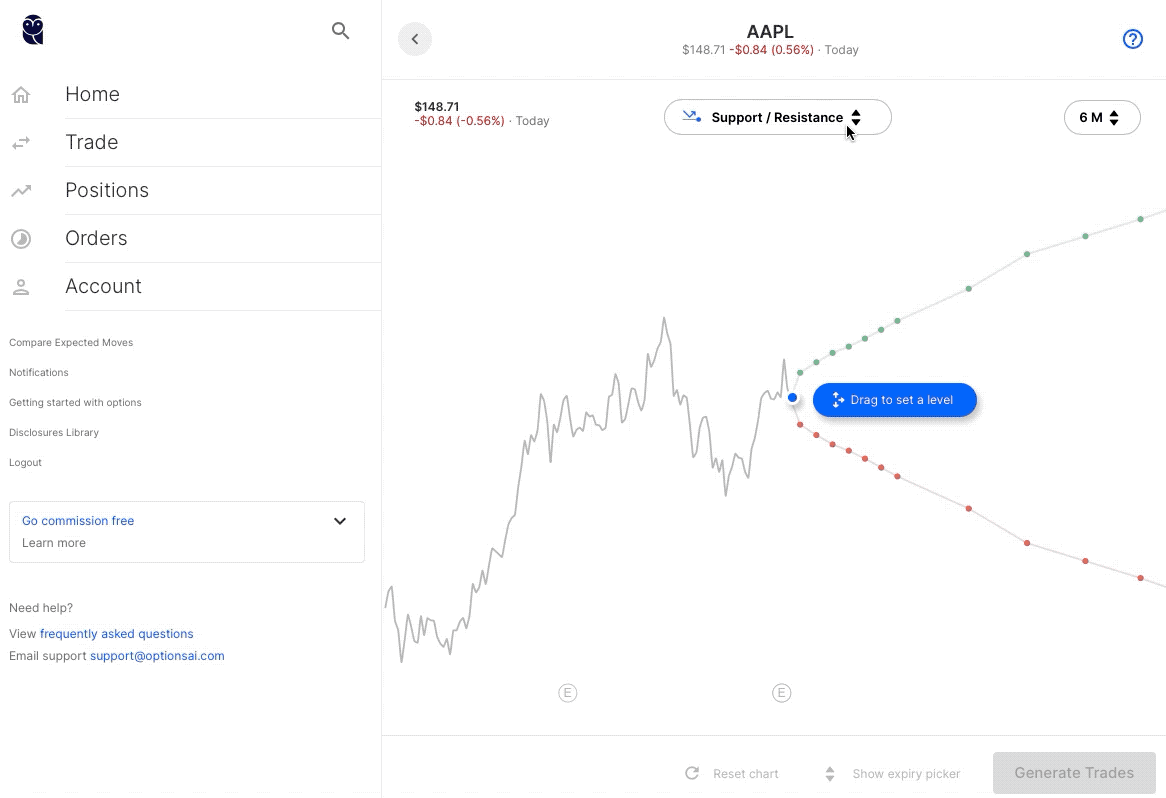 ---
Target and Breakout / Breakdown Modes
We've also added two modes that allow you to set a Target to compare single-leg options with Debit Spreads and also generate low-cost, out-the-money Debit Spreads to position for outsized moves. We designed the latter to be particularly useful in hedging scenarios where a user might want to buy protection beneath a previous low.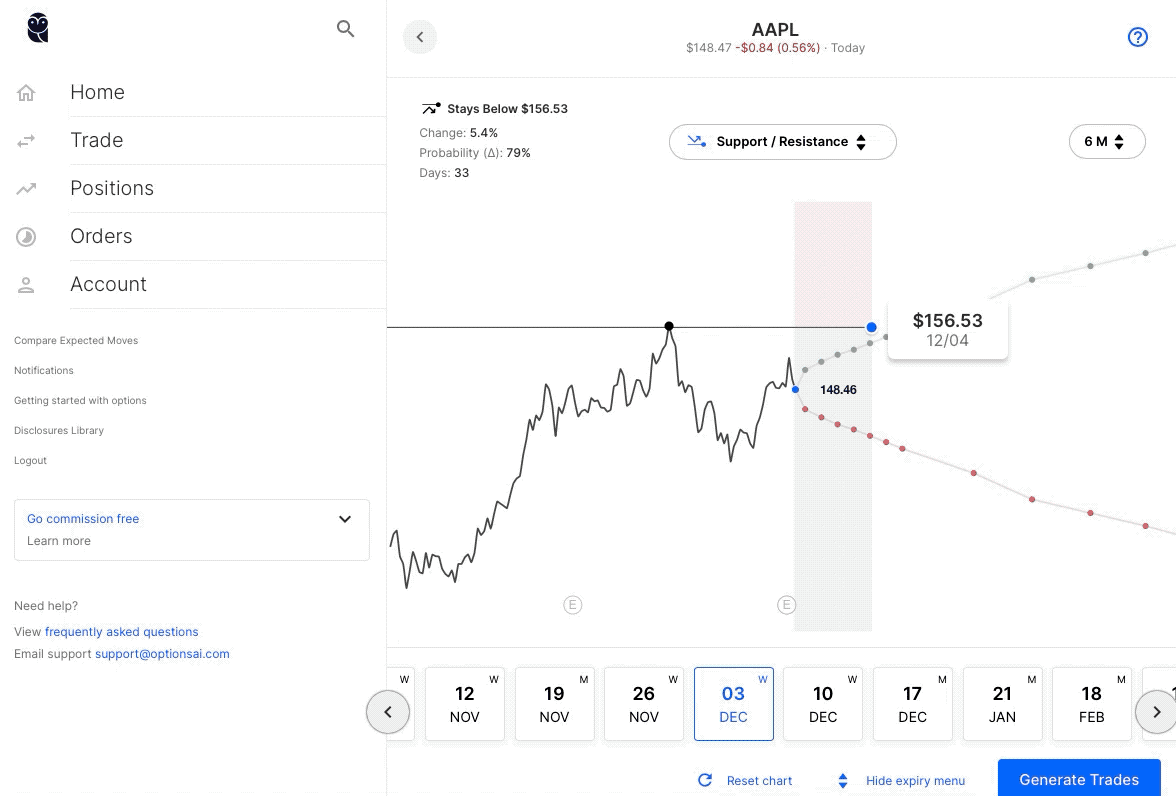 ---
What's Next?
We're constantly working on new features and tooling based on your feedback. Next up is enhanced position management, including legging out of Spreads. Our goal isn't just to provide the most straightforward path to getting into the right Options trade, but the smartest tools to make the most of any trade. Please contact us with any feedback or ideas at any time.
---
Go Commission Free on Options AI
Do you like Options AI? Do you like commission-free trading? Use the referral link to share Options AI with others and get free commissions when they open and fund accounts. Find your unique referral code at the bottom of the main menu (Go Commission Free).