---
Chart Trade: Option Spreads from a Chart
Options AI has created smarter tools for income-generating strategies like Credit Spreads and Iron Condors and a whole lot more. With Chart Trade, users can add support and resistance levels, a trading range or a price target to generate custom credit and debit spreads.
---
How It Works
On the Trade Menu, you'll find the Chart Trade selection. This opens the door to four trading modes – each a visual path to generating a trade directly from the chart.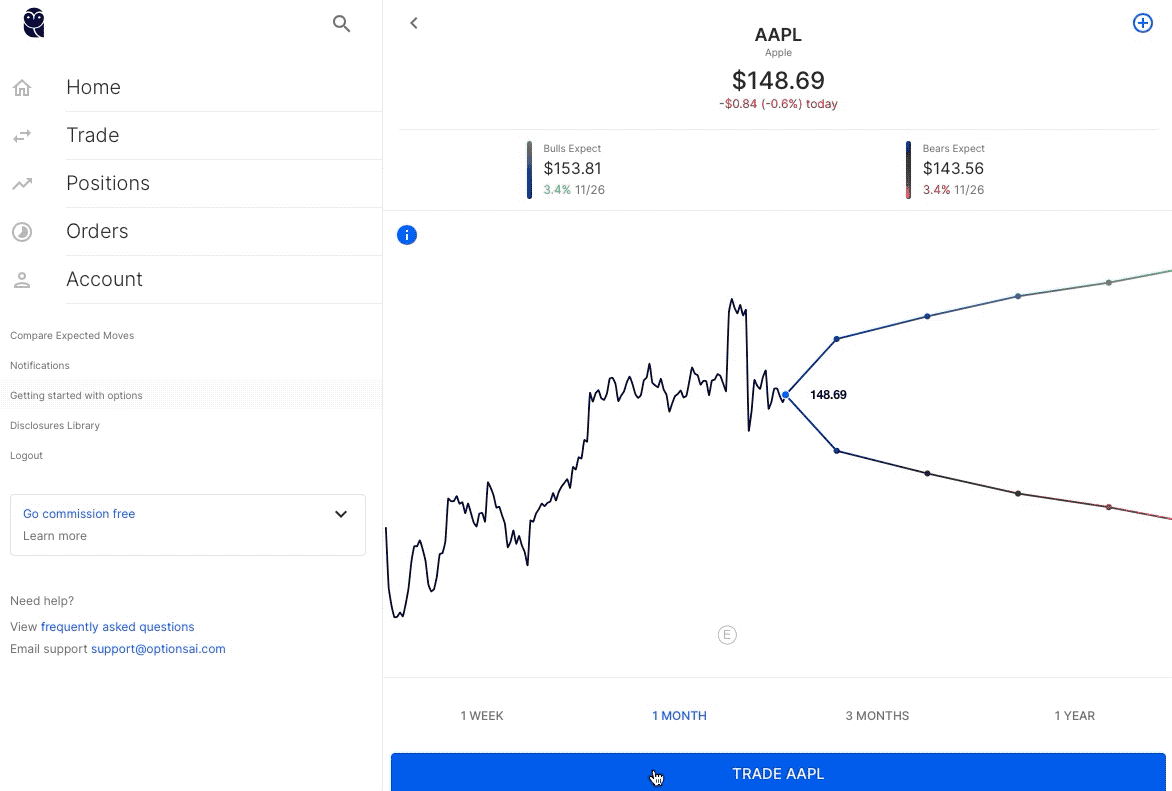 ---
Trade Modes
Support / Resistance
Believe that a stock will stay above a previous low and want to collect option premium if you're right? Simply set your support level and expiration date to visualize your profit zone before generating a custom Credit Put Spread.
Think a stock won't break a previous high? Set a resistance level and generate a Credit Call Spread in the same way. Just 3 clicks to custom spreads. Strikes can also be adjusted after.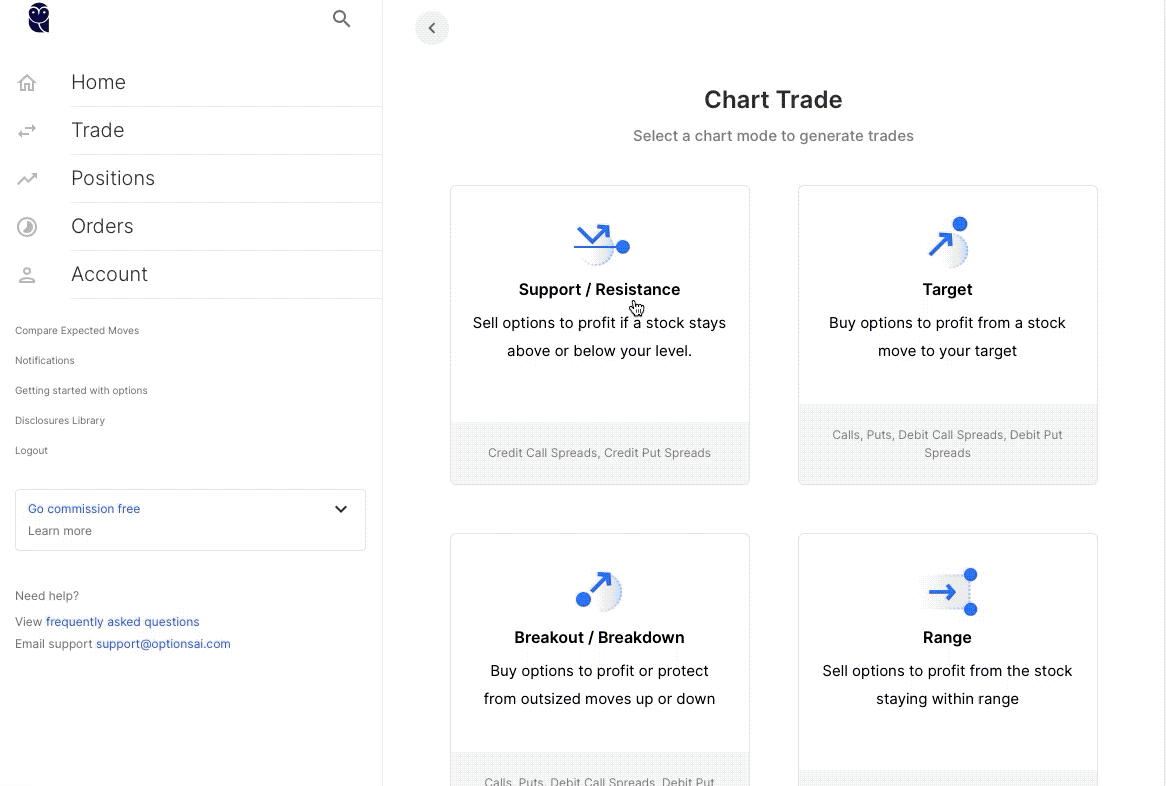 ---
Range Trade
Want to capture prior highs and lows to profit if a stock stays within your range? Automatically combining support and resistance levels, Range mode is a big innovation for getting to income-generating Iron Condors without the hassle of navigating the options chain.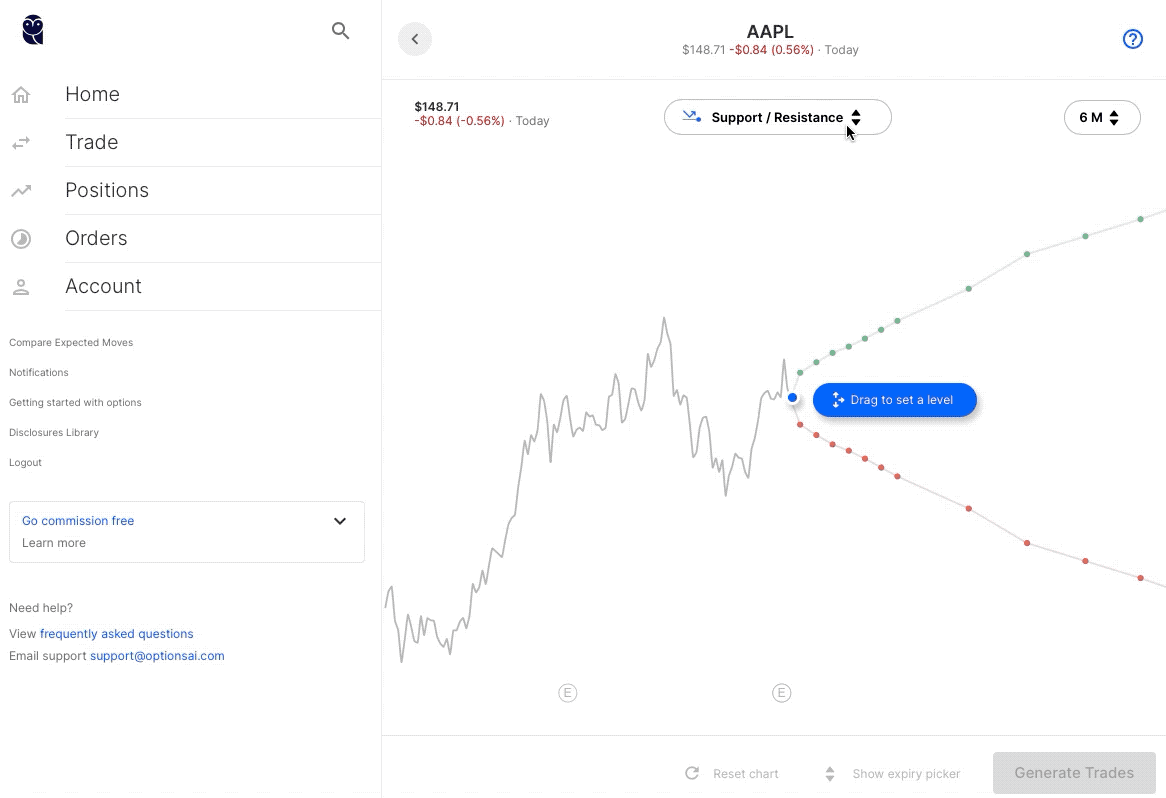 ---
Target and Breakout / Breakdown Modes
Chart Trade also has two modes that allow users to set a Target to compare single-leg options with Debit Spreads and also generate low-cost, out-the-money Debit Spreads to position for outsized moves. The latter could be particularly useful in hedging scenarios where a user might want to buy protection beneath a previous low.